Welcome to The Price is Right wiki!
The Price Is Right Wiki is a collaborative website about the American television game show The Price is Right, which originated on NBC-TV in 1956 and was later revamped for CBS-TV in 1972, and has been reproduced all around the world. The wiki format allows anyone to create or edit any article, so we can all work together to create the site. COME ON DOWN!!!! and Check out the Help Contents to get started! If you want to see everything this wiki has to offer, click here.
Rules and Guidelines
The show is recorded at Studio 33 (renamed the Bob Barker Studio on April 9, 1998, in celebration of the show's ceremonial 5,000th episode, #0724K, in reality, it's the 5,132nd) at CBS Television City (renamed Television City after CBS sold it to Hackman Capital Partners in mid-December 2018) in Hollywood, California. Two shows are taped in a single day.
Cell phones, tape recorders, backpacks, ice chests, price lists, and portable game systems are strictly forbidden and they need to be put away while the show is going on air.
Contestants will no longer be allowed to wear a smart, digital, or a fitness watch. Please leave them at home or in your car.
The minimum age is 18 and anyone under the age of 18 cannot participate, unless there is a special show, such as a kids special, a teen drivers special or a Sweet 16 special, at which point kids under the age of 18 can participate on the condition the parents participate and make all final decisions.
Photo ID is required so the staff can tell it's your real face.
All contestants must wear normal clothing on every episode.
Contestants will no longer wear shirts and hats that have national brand logos.
Jackets, coats, and sweaters are permitted as the studio is cool in temperature for technical reasons.
Contestants are not allowed to wear open toed shoes, high heels, or sandals. All contestants must wear tennis shoes for safety reasons.
White colored clothing are permitted for the cameras.
Keep in mind that all prices (with a few exceptions, such as Any Number's piggy bank) are rounded off to the nearest dollar.
Costumes are not allowed unless it's a Halloween episode, at which point contestants can wear costumes, similar to that of sister show Let's Make a Deal.
Don't overboard and cheer too obnoxiously. Jumping up and down, shouting "Woo!" and pumping your fists are no-nos. The producers are looking for people who can show their excitement, but can compose themselves enough to participate if they are picked as contestants.
Failure to follow one of these rules can result in TPIR staff banning the player who broke the rules' permission from playing The Price is Right.
Shows
Daytime
Syndication
Nighttime
Special Weeks
Hosts/Announcers
TPIR Hosts
Announcers
Substitute announcers
TPIR Producers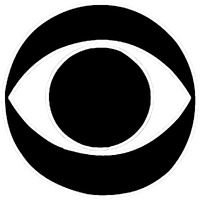 Game Setup
Pricing Game Pages
Layout
Gameshow Marathon
Documentaries
Online Reality Web Shows
Film
TV Channel
Manufacturer's Suggested Retail Prices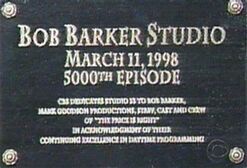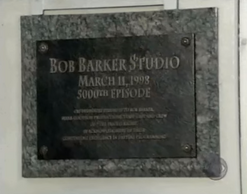 Show Personnel
Other Game Show Wikis
Additional Pages